Here's our elevator pitch: "Vortex Staffing specializes in building high level sales teams for companies by targeting the competitions top talent. We do not use any kind of job boards (monster.com, careerbuilder) in our recruiting strategies. Industry research shows that it is the "passive candidate" that makes up the top 20% of their chosen field and our recruiting model is designed to target that top 20% and deliver them to our clients. Furthermore, we provide an immensely profitable service to our clients in regards to what we are paid to find high level sales professionals, versus what those sales professionals produce for your company. We are experts at providing our clients with a consistent flow of top talent that have a huge impact on your teams revenue and gross profit numbers! On average, our clients see a 500-700% ROI (verifiable) due to our ability to deliver the industry's top sales talent!"
Sales leaders consider this:  Vortex Staffing works with over 40 of the best tech companies in the industry (many of them your competitors) and we have witnessed first hand how some of the best sales teams in the game are run!  Not only are we exceptional at providing your company with the best talent the industry has to offer, we also have valuable knowledge to bestow that we have collected over the years.  We can help with salary trends, inform you of what your competition is currently doing to land the A-players, inform you of which company's sales reps are upset because of recent compensation changes, effective on-boarding strategies, how your competition sells against your company, what kind of brand/reputation your company has…..etc  We speak with thousands of sales professionals in your industry on a monthly basis. As they say, "knowledge is power" so work with us to not only topgrade your sales team, but to also gain valuable knowledge that we have comprehensively gathered over the years and use it to your benefit!
Common objections that you may have:
Objection: "We have our own internal recruiting team."
Our response: All of our clients have their own internal recruiting teams. We are not looking to replace your internal recruiting teams, we are here to work in unison with them in a complimentary way. Your recruiters are inundated with working on multiple search requisitions at one time and they don't have the time to crawl deep within the weeds to target the best people for the role. Our full time job is to work with the best sales/engineering talent the industry has to offer. Don't allow your company to settle for the lower tier folks that apply to positions online because they are most likely under-performing at their current company. 9 times out of 10, the people that are online searching for new jobs and applying to posted positions are the ones that are failing at their current company. Why hire often times the lower quality professionals for such immensely important revenue driving roles like sales when you can invest a small amount in our services to deliver the sales professionals that are killing it at their current company?!? Would you have better results if you went to the gym and worked out on your own, or if you hired a trainer to work you out? Working out on your own doesn't cost you anything, however paying for a trainer does cost you but you most certainly will see tremendously superior results!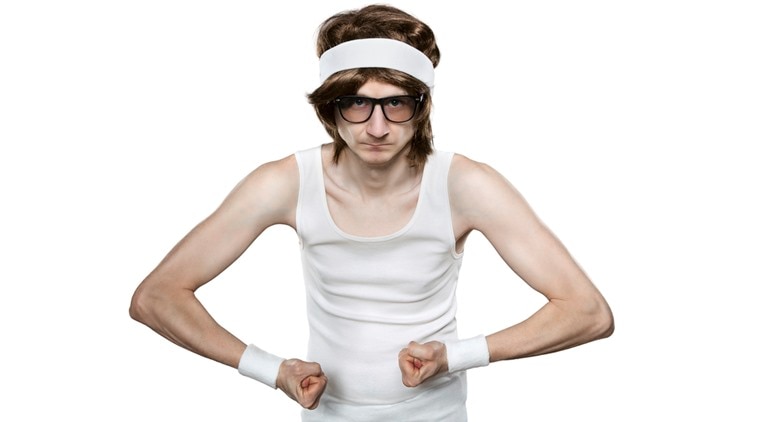 VS
Objection: *We don't like to pay fees for people that we can sometimes find on our own."
Our response: There are many things in life that you should never "go cheap" on, and recruiting the right talent is one of them. There are plenty of examples of things that you can do on your own for free, or that you can pay a professional to do at a much higher rate of quality. Taxes, home improvement, exercising, dental work, auto repairs, landscaping, web design, plumbing…..etc are all things that you can do on your own for free, however the quality will most likely be drastically different when hiring a professional to do the job. This is no different when it comes to you hiring the RIGHT TALENT for your company, and not just the talent that is available or unemployed. Industry research continues to show that over 80% of candidates that are actively seeking new employment are the ones that are under-performing or failing at their current company. Those are the people you can "get for free" that are applying to your job ads or posting their resumes on a job board. By having a recruiting process that attracts this pool of candidates, you greatly amplify the chances of hiring the wrong person for the role and that costs your company tremendously…….far more than any fees that you would pay to a search firm that will provide a consistent pipeline of talent of professionals that have shown a verifiable track record of being top performers and quota smashing machines!
Objection: *We get contacted by recruiting agencies all the time. Send us your contact information and we will reach out to you if we need your help."
Our response: We love hearing this because that tells us that we need to earn your trust and that you don't just work with every recruiting agency that approaches your company. Our best clients are the ones that took time for us to develop a relationship with, and we understand that we need to convince you of the tremendous value of our services. We recently published an article titled (clickable) that expounds on this notion : "You're wrong if you think that all recruiting firms are the same and here's why!
Objection: "Your fees are more than what other recruiting agencies charge us."
Our response: As with everything, you get what you pay for. Perhaps our fees may be slightly more expensive than the recruiting firms that don't truly believe in the tremendous value that they offer to their clients like we do. We know the numbers and we know how huge of a profit we turn for our clients. If you find yourself doubting this statement, feel free to peruse our client testimonials on our homepage or our recent results and why CFO's love us sections to see the true value. For some reason many hiring authorities look at our services as a cost, and not as an investment. This cost vs investment mindset couldn't be more imbalanced when it comes to hiring high performance sales professionals. Most companies expect their sales professionals to close millions of dollars worth of business and you always want your best talent taking care of your best customers. People that have a verifiable history of being top performers and "quota smashing cyborgs"! Which sales professional do you think will be more productive for your company? Sales Rep A: The sales rep that is searching for a new career opportunity and applying to your job ad because they are under-performing at their current company. OR Rep B: The sales rep that was surgically targeted for their specific skills, relationships, career experience, and verifiable track record of excellence? That is why our clients look at our services as a major investment, and not a major cost! The difference in production between an A-player and an average sales professional is profound! The small amount that you would invest in the expert services of a search firm like Vortex Staffing is minute in comparison to what these professionals produce for your company. We are literally experts at shifting monetary assets to your company by delivering the industries top sales talent! Most often cheaper never means better! Why pay some for average talent when you can invest a bit more in the best talent?!? As the old saying goes, "Is it better to go into battle with 5 lions, or 500 sheep?"
Vortex Staffing's IT Sales recruiting manifesto
5 reasons why sales leaders should take a call from an industry experienced recruiter: http://bit.ly/2cBKF3T
You're wrong if you think that all recruiting firms are the same and here's why!
http://bit.ly/2d0KHUC